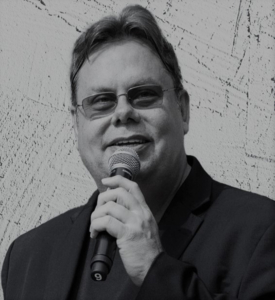 Burke Allen
Director of Fun
Media, Marketing and Public Relations Firm in Washington , D.C. | Allen Media Strategies
Burke brings three decades of media, marketing, public relations, broadcast and entertainment industry experience to our clients. His broad background includes successful stints as a radio and TV host, writer, top-rated morning show personality, radio station owner and programmer, broadcast consultant and media trainer/educator prior to launching Allen Media Strategies in 2003.
His expertise includes high impact representation and consultation for best selling authors, publishers, entertainers, subject matter experts, government agencies, political campaigns, non-profit groups, corporations and many others. He has overseen dozens of television and radio media tours, personal appearances, satellite media tours, print and online campaigns, audio news releases and more.
Burke enjoys working with New York Times best-selling authors, national entertainers, television and radio personalities and political leaders on their individual strategic goals. His extensive roster of award winning authors and speakers has landed massive exposure on every major television and radio network and cable outlet, and hundreds of leading print and online outlets.
The author of Becoming Semi Famous, Burke has been a regular contributor to various industry publications including Radio and Records and All Access, was featured in a cover story for Insights magazine, is a Billboard Award winner, sought after public speaker on media, marketing, PR strategy and the music and entertainment industries, and has appeared as a speaker or panelist at multiple conferences for Pollstar, the National Conference of Personal Managers, Morning Show Boot Camp, The Learning Annex, national associations and several colleges/universities.
Burke Allen is represented by SpeakerMatch