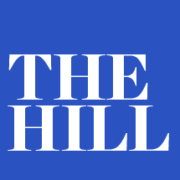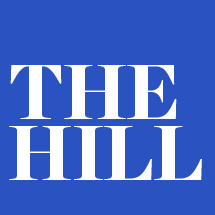 Untangling the chaos of Kavanaugh and Rosenstein
BY DAVID M. DORSEN, OPINION CONTRIBUTOR — 

09/26/18 07:00 AM EDT
THE VIEWS EXPRESSED BY CONTRIBUTORS ARE THEIR OWN AND NOT THE VIEW OF THE HILL
Thursday's events involving two developing issues — Brett Kavanaugh's Supreme Court nomination, and Deputy Attorney General Rod Rosenstein's reported remarks about President Trump — may define the Trump presidency for the remainder of his term and define the Supreme Court for a generation. They could have a major impact on the midterm elections, just weeks away, as well.
Rosenstein could be gone by noon Thursday, either having resigned or been fired by Trump, with whom he's scheduled to meet that day. His departure would have a major but unknowable impact on special counsel Robert Mueller's investigation of the Trump campaign's alleged collusion with the Russians, obstruction of justice and other matters.
Strangely, Rosenstein's fate may depend on a murky statement he made during a meeting at the Department of Justice that led to no action or follow-up; he seems to have insulted President Trump, but it's not clear.
It seems undisputed that Rosenstein said two things at that meeting: First, that he could wear a recording device in a meeting with the president and send the results to members of the Cabinet; second, that the 25th Amendment provided an avenue for removing Trump for his inability to perform his presidential functions.
Rosenstein said those things either seriously or sarcastically; while only he knows for sure, the next best way to find out is to question those present to learn the context and the exact words he used. Who said what that prompted his statement? What exactly did he say? Presumably, at least some of those present have been interviewed. Those and those alone will tell the story.
The suggestion that Rosenstein may have to recuse himself because he has become a witness in the Russia investigation is not valid. Attorney General Jeff Sessions recused himself because he participated in Russian-related events during the campaign that are the subject of the investigation. Rosenstein was a participant in a discussion at the Justice Department about the president's qualifications and performance. That discussion may be disloyal or foolhardy, but it is not relevant to Mueller's investigation. Even if Rosenstein believes Trump is incompetent, that is not grounds for recusal.
Another point on Rosenstein's future: Unlike Mueller, who has some protection from termination, Rosenstein — like any political appointee — serves at the pleasure of the president. Trump does not need a good reason or, in fact, any reason to fire Rosenstein. It will be a political decision that considers the advantages and disadvantages of the various options.
What Trump will do on Thursday is anyone's guess. My guess is that he will not fire him because he doesn't want the ensuing uproar before the Nov. 6 midterms; the passage of a week since the story broke also suggests that restraint will rule.
As for Kavanaugh, I believe the conservative base is putting enormous pressure on the Senate and the White House to confirm him immediately; Trump also is putting pressure on Senate leaders. Just listen to what the obviously uncomfortable Senate Majority Leader Mitch McConnell (R-Ky.) has been saying: It's damn the Democrats, full speed ahead. I wouldn't be surprised if Senate Judiciary Committee Chairman Chuck Grassley holds the committee vote on Friday and the Senate votes on Saturday to mollify the conservative base.
The Senate Judiciary Committee will conduct hearings on Thursday, apparently with Christine Blasey Ford and Brett Kavanaugh as the only witnesses. Yet, that would be wrong; remarkable for an allegation of sexual assault, there is an eyewitness, Mark Judge. The unwillingness of the Senate majority to call him as a witness is tantamount to saying they are not interested in the truth.
The problem for Republicans with Judge goes beyond the possibility that he would support Ford's allegations. He may not know now what he would do if he were required to testify; he has said that nothing happened, but that is very different from swearing that nothing happened.
Even if Judge rejects Ford's allegations and supports Kavanaugh's statement, his testimony might hurt his friend. Judge has written of the alcohol-laced parties that he and Kavanaugh reportedly attended while in high school. His lurid accounts provide extraordinary material that Democrats can use to impeach Judge's testimony and to damage Kavanaugh, although probably not enough to doom his confirmation.
The all-male Republican majority on the Senate Judiciary Committee will probably insulate itself by taking the apparently unprecedented step of having a female lawyer do all the questioning. They do not want to choose between antagonizing women (and some men) by aggressively questioning Ford or antagonizing the conservative base by asking her softball questions. Relying on a non-senator to question the witnesses might provoke ridicule, but probably not do as much damage to senators as their questioning of Ford might.
The one thing that could hold up the stampede to confirmation is the loss of two Republican senators' votes. Even then, it would require all the Democrats on the committee to vote against confirmation, an action that would hurt red-state Democrats on Nov. 6. I think Republicans have the votes to confirm Kavanaugh, largely because Sen. Charles Schumer (D-N.Y.) would rather be Senate majority leader than defeat Kavanaugh; he's prepared to allow red-state Democrats to vote to confirm Trump's nominee, in order to protect their seats.
The only chance that Democrats have is if they can force a procedural vote on whether to call additional witnesses. A vote to call more witnesses is less risky to both moderate Republicans and red-state Democrats than a negative vote on Kavanaugh; if two Republicans vote to call more witnesses, Schumer might be able to present a unanimous front on the question. It is doubtful, however, that such a vote will take place.
My guess is that, come Monday, we shall have Deputy Attorney General Rod Rosenstein and Supreme Court Justice Brett Kavanaugh.
What about Nov. 6? We'll have to wait and see whether the Trump base will be energized by the confirmation of Kavanaugh or complacent after winning the big battle. Something in the middle, I suspect.
I believe Nov. 7 will see a Republican Senate and a Democratic House of Representatives.
David Dorsen was assistant U.S. Attorney in New York and, later, assistant chief counsel of the Senate Watergate Committee. The author of "The Unexpected Scalia: A Conservative Justice's Liberal Opinions" and "Henry Friendly, Greatest Judge of his Era," he has taught law at Duke, Georgetown and George Washington universities.
https://allenmediastrategies.com/wp-content/uploads/thehill-logo-big.png
215
215
Allen Media Strategies
https://allenmediastrategies.com/wp-content/uploads/allenmediastrategies_logo_light_bg2.png
Allen Media Strategies
2018-09-26 13:12:00
2018-09-26 13:12:00
AMS client David Dorsen's op-ed in The Hill – Sept 26