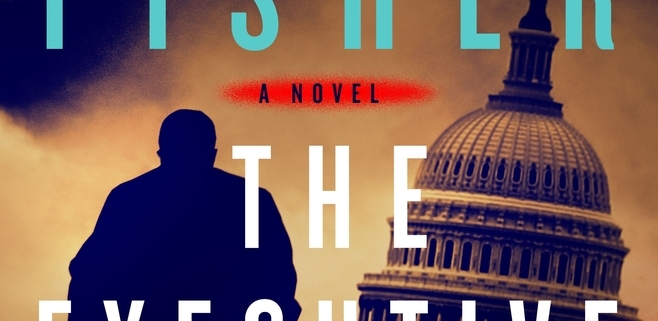 DAVID FISHER RELEASES NEW POLITICAL THRILLER,
THE EXECUTIVE ORDER
Client and longtime writer David Fisher has released his new book, The Executive Order! The political thriller follows a journalist in a near-future United States suffering from the flames of several recent terrorist attacks. While the administration cracks down on the nation's press, our protagonist finds dirt connecting the slew of terror to the nation's own President.
David Fisher has written over 20 New York Times Best Selling books over his 40-year career and has worked with a variety of America's most interesting political figures like Bill O'Reilly and Donald Trump.
You can pick up a physical or virtual copy of The Executive order from a variety of popular retailers like Amazon, Barnes & Noble, Audible, and Google Play.
"Part political thriller, part story of a crusading journalist, David Fisher's mesmerizing account of an investigation into the aftermath of a coordinated terror attack will haunt your cable news habit forever." –Dan Abrams, New York Times bestselling author and media entrepreneur
"If you are five-bell alarmed about the impact of Donald Trump's damage to our democratic system then you must read David Fisher's new heart-stopping thriller about what comes next: The Executive Order. High drama, savvy political insights, much smarter villains than Trump and an unlikely hero – it has it all." –James Klurfeld, former political editor, Newsday
If you'd like to learn more about David and his career in writing, visit his Website.
https://allenmediastrategies.com/wp-content/uploads/9781250183453.jpg
1000
658
Allen Media Strategies
https://allenmediastrategies.com/wp-content/uploads/allenmediastrategies_logo_light_bg2.png
Allen Media Strategies
2021-05-30 10:20:40
2021-05-30 10:37:52
New Release from David Fisher