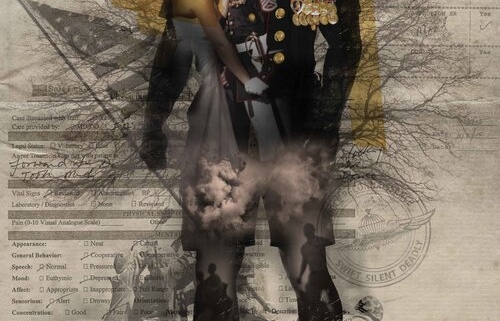 By Alison Martin  |
For some Chicagoans, this is a three-day weekend.
Veterans Day falls on Monday this year, marking 101 years since the end of World War I. On that day, the allies signed a treaty with Germany, officially bringing the war to an end. All fighting stopped on the 11th hour of the 11th day of the 11th month, according to the Department of Veterans Affairs.
Events and ceremonies will be taking place around Chicago to honor all those who have served in the armed forces. Here's a roundup of what's going on this weekend so you can honor the veterans in your own way.
Chicago Veteran's Day ceremony
The City of Chicago will honor veterans with a ceremony Monday at 10 a.m. at Solider Field, which was named as such at the request of Gold Star Mothers who wanted to honor the men who lost their lives during World War I. The event is free to all.
Brigadier General Kris A. Belanger, 85th Army Reserve Support Command, will deliver the keynote address.
Free public parking is available at the Waldron Parking Deck. Take the exit at 18th Street from Lake Shore Drive to access it.
UIC flag ceremony
The University of Illinois' Chicago campus will celebrate the veterans on campus with a flag rising ceremony outside of Student Center East, 750 S. Halsted St., at 10 a.m. There will also be a reception immediately following in Room 713 of the student center.
Facets Cinémathèque
In honor of Veteran's Day, the Facets Cinémathèque will screen "Homemade," a new documentary following a veteran who's come home and dealing with post-traumatic stress disorder.
Decorated Force Reconnaissance Marine Adam Sorensen returns home to his family with a brain injury, and though he says he feels okay at first, he's not quite the same. The documentary follows Sorensen and his family over the course of seven years as he battles PTSD and addiction.
Following the show, local veteran's advocacy and support groups and addition specialists will host a panel discussion and take questions from the audience.
Shedd Aquarium
Want to pet sturgeon and coo over otters this weekend? The Shedd Aquarium is open and free through Monday to veterans starting on Saturday. Military members will need to show an I.D. at the door to receive free admission.
https://allenmediastrategies.com/wp-content/uploads/60301HomemadePosterV2.jpg
741
500
Allen Media Strategies
https://allenmediastrategies.com/wp-content/uploads/allenmediastrategies_logo_light_bg2.png
Allen Media Strategies
2020-03-04 17:01:10
2020-03-04 17:01:10
"4 ways to celebrate Veterans Day in Chicago" ft. Homemade Movie (Chicago Sun Times)