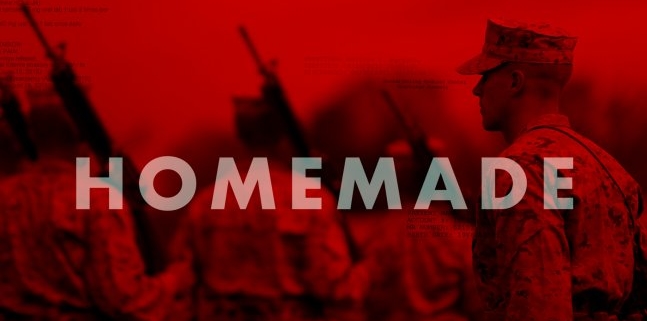 NOVEMBER 10, 2019 – 4:49 PM
CHICAGO (WBBM NEWSRADIO) — A new documentary screening on Veterans Day at a Lincoln Park theater shows one U.S. Marine's struggles after military service.
"Homemade" follows a highly-decorated special operations Marine for six-and-a-half years as he deals with injuries from an improvised explosive device.
Filmmaker Jason Maris, who was born and raised in west suburban Wheaton, met Adam Sorensen through Maris' connections working with the Marine Corps to provide images for recruitment.
Sorensen dealt with addiction, a suicide attempt and a stint in a military prison after suffering a traumatic brain injury from the blast in 2010 while serving in Afghanistan.
Maris worked together with his wife on the 90 minute film, in which Sorensen gave them a very intimate look at a dark time in his life.
About three years into the filming, Maris told the U.S. Defense Department what he was doing.
He said a general told him they never would have allowed him to make the movie but knowing Maris' connection and empathy for the Marine Corps, they saw the value in it.
Not only that, Maris said the Marines are using it in their commanders' course to show where the Corps failed Sorensen.
Maris and Sorensen will lead a panel discussion after the 7 p.m. screening of "Homemade" at Facets in Lincoln Park.
https://allenmediastrategies.com/wp-content/uploads/hm_highres.jpg
364
647
Allen Media Strategies
https://allenmediastrategies.com/wp-content/uploads/allenmediastrategies_logo_light_bg2.png
Allen Media Strategies
2020-03-04 16:57:07
2020-03-04 16:57:07
Homemade Movie: "New Film Depicts U.S. Marine's Post-Combat Struggles" (WBBM NEWSRADIO)