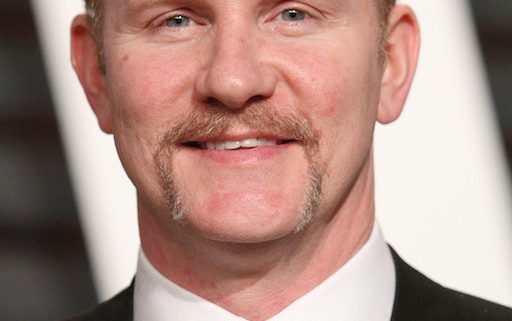 Spurlock movie screening to be part of Rocket Boys Festival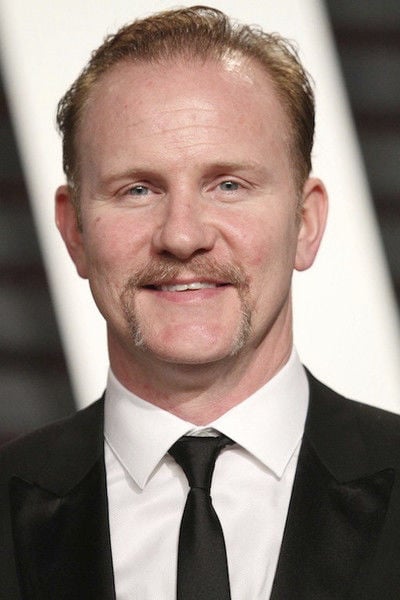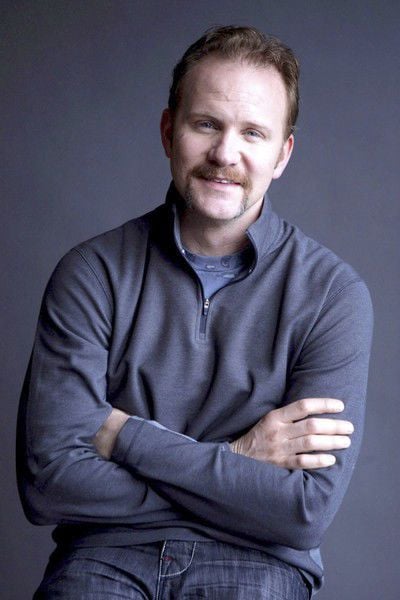 Mandatory Credit: Photo by Matt Baron/BEI/BEI/Shutterstock  – Morgan Spurlock 87th Academy Awards, Oscars, Vanity Fair After Party, Los Angeles, America – 22 Feb 2015 
On his returns to his native West Virginia, Morgan Spurlock gets to "see those mountains" and spend quality time with his mother, Phyllis, and others.
A brief trip back to the Mountain State Thursday will allow Spurlock to accomplish a couple other goals.
For one, the filmmaker who directed the Academy Award-nominated "Super Size Me" in 2004 will screen his newest project, "Super Size Me 2: Holy Chicken!" Thursday at 7 p.m. at the Hulett C. Smith Theater at Tamarack in Beckley. He will host a question-and-answer session and fan meet-and-greet following the screening.
In making the appearance at Tamarack, Spurlock will be the celebrity special guest of the 20th annual Rocket Boys Festival, which is set for Sept. 26-28 in Beckley. And that will give him what he says will be a special treat, meeting Homer Hickam. Hickam is the New York Times No. 1 best-selling author of "Rocket Boys," and was portrayed by Jake Gyllenhaal in the popular film adaptation "October Sky." The face of the Rocket Boys, Hickam went on to serve in Vietnam and was a NASA engineer and astronaut trainer prior to his successful writing career.
Officials note that 2019 is scheduled to be the final Rocket Boys/October Sky Festival in Beckley. Rocket Boy Quentin Wilson passed away on Aug. 30 at his home in Texas, and this year's festival is dedicated to his memory.
Hickam and fellow Rocket Boy, Roy Lee Cooke, are slated to participate in festivities this weekend, according to the festival website, http://rocketboysfestival.com/.
"As a kid growing up in West Virginia, Homer Hickam is legendary," Spurlock said by phone from New York Tuesday. Spurlock has never met Hickam and is "over the moon" that he will have that opportunity this week. He praised what Hickam and the other Rocket Boys, as well as festival organizers, have done in the past two decades — first in Coalwood and more recently in Beckley — to keep alive the spirit and dreams of the Rocket Boys.
It's crucial, Spurlock said, to "do anything (we) can do to inspire the young people of West Virginia to dream big."
In "Super Size Me," Spurlock went 30 days eating nothing but McDonald's food and revealed how that diet affected his body. In the sequel, Spurlock opted to see what it was like to be behind the counter as he opened a pop-up chicken restaurant business and attempted to show what goes on behind the scenes in the chicken sandwich business.
As he prepared for the planned distribution of "Super Size Me 2: Holy Chicken" in 2017, Spurlock experienced a huge detour. As the #MeToo movement began to take hold in the latter stages of 2017, he penned a post on his Twitter account in December of that year. Labeled "I am Part of the Problem," it was accompanied by a letter in which he acknowledged sexual misconduct on his part in the past. According to various published reports, that caused Spurlock projects to be shelved or halted entirely, and, more importantly, forced him to re-evaluate his life.
Now more than 600 days into sobriety from alcohol abuse, Spurlock says, "It was important for me to own up to mistakes" and "accept responsibility for my words and actions." He said this week he's still involved in the "personal process" of "making amends" to those he wronged.
According to IMDB.com, "Super Size Me 2: Holy Chicken!" is distributed by Samuel Goldwyn Films. It premiered at the Toronto International Film Festival on Sept. 8, 2017. It had a limited release date of Sept. 6, 2019 in the United States, and it became available on various online streaming platforms on Sept. 13 of this year.
"When I got the idea, (the plan was) to dive back into the fast food world by opening up my own fast food restaurant," Spurlock said. The end product is eye-opening, he said. "To see it all play out in the movie is fascinating."
Those watching will have some moments where they "might get a little angry and upset," Spurlock said, but the movie is entertaining, too. "The movie's really fun. I really believe that making someone laugh makes someone listen."
While addressing some of the shortcomings he documents of his "corporate friends" in the poultry industry, Spurlock says, "These chicken farmers (families who are featured in the movie) are the real heroes." He said he "didn't grow up raising thousands of chickens" in West Virginia, but farmers such as Jonathan Buttram helped him better understand the industry. "I don't think people understand what goes into raising chickens." Farmers are basically forced into "indentured servitude," Spurlock says, and "so taken advantage of" by the big companies.
Spurlock, who was born in Parkersburg, graduated from Woodrow Wilson High School in 1989. For more about him, visit http://morganspurlock.com/about/.
On Friday, Sept. 27, Hickam will spend the morning speaking to students at the Beckley Exhibition Coal Mine Amphitheater. Those talks are free and open to students and schools and can be scheduled by contacting festival director Scott Hill at www.rocketboysfestival.com. That afternoon, Hickam will host a "Storyteller's Workshop" at Tamarack.
On Friday evening, Rocket Boys fans can experience the one-time-only event "Homer Hickam-Stories and Songs" at Tamarack.
The central location for Saturday, Sept. 28 Rocket Boys/October Sky Festival events is Beckley's New River Park, which boasts an authentic exhibition working coal mine that will be open for discounted tours. A "Rocket Run" 5K and 10K race, "Aim High" essay contest, food vendors and more will also be a part of this year's festival. Opening ceremonies begin at 9 a.m. and the festival will run until 5 p.m.
One of the highlights occurs when students join Hickam to launch rockets at Beckley Exhibition Coal Mine.
For more on activities and ticket purchases for the Rocket Boys Festival, visit http://rocketboysfestival.com/
Read the article online – https://www.register-herald.com/news/spurlock-movie-screening-to-be-part-of-rocket-boys-festival/article_899fad6f-d3ce-5aa9-9c0d-b34b4fde30a7.html
https://allenmediastrategies.com/wp-content/uploads/Morgan-Spurlock-1.jpg
768
512
Allen Media Strategies
https://allenmediastrategies.com/wp-content/uploads/allenmediastrategies_logo_light_bg2.png
Allen Media Strategies
2019-09-26 10:33:08
2019-09-26 10:33:08
Morgan Spurlock blasts off as this years special guest at Rocket Boys Festival